Wednesday, June 14, 2017
Frackville, Pennsylvania to Morristown, New Jersey


Last day of vacay. We had leftover lasagna for breakfast and headed east. For today's adventure, we turned for suggestions to roadsideamerica.com, where we found mention of the Sterling Hill Mining Museum and Museum of Fluorescence in Odgdensburg, New Jersey, about a two-hour drive away in the right general direction.

The Sterling Hill Mine was the last working underground mine in New Jersey. The mine closed in 1986 and reopened as a museum in 1990. It was primarily a zinc and iron mine but is known for its variety of minerals, especially the fluorescent kind.

We got to the mine by 12:30, to make sure we didn't miss the one public tour of the day, starting at 1:00 p.m. There's plenty to look at on the grounds beforehand, including a 9/11 memorial near the parking lot, a twisted 20-foot steel I-beam that was donated by a New Jersey company that was involved with the cleanup of the World Trade Center site.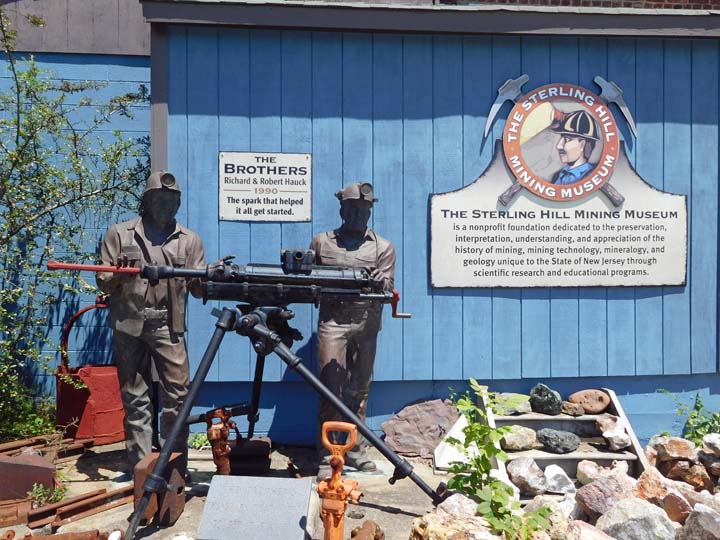 Sterling Hill Mining Museum and Museum of Fluorescence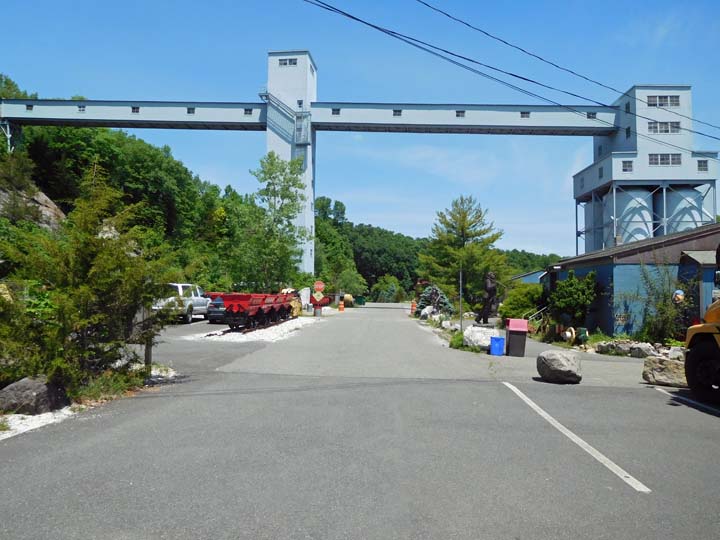 Outside the Sterling Hill Mine




World Trade Center beam, a reflection of America's iron will





The public tour lasts about two hours. The first 30 minutes is spent inside an exhibit hall containing mining memorabilia, mineral samples, fossils, and seemingly random but interesting objects. It's more than you can see in half an hour.


Periodic table with actual elements
Mineral samples
Fluorescent mineral samples




Random dinosaur head





The tour then proceeds into the mine for a quarter mile, with several stops as the guide explains the mining process. The path into the mine is on level ground but leads into a hill, so you end up underground. I loved the mining dioramas throughout, with mannequins acting the part of miners. There's also a coal car full of "coal ore" (actually painted foam rubber) left over from when the movie Zoolander was shot here.


Inside the Sterling Hill Mine
Rainbow Tunnel, where fluorescent zinc ore is exposed in the mine wall
Fire in the hole!




Flooded shaft leading to deeper areas of the mine





The tour ends with time in the Thomas S. Warren Museum of Fluorescence, where there are numerous disply cases and tables loaded with glowing rocks and manufactured items such as golf balls, toys, money, and stamps, showing the fluorescent properties of everyday objects. The mine is still a source of fluorescent minerals, sold to help fund the museum. It was a fun tour.






Museum of Fluorescence





I had a credit-card reward for a free night at a Hyatt, so we got a room at the Hyatt House Hotel in Morristown, New Jersey, about half an hour's drive from Newark Airport. At 4:00 p.m. we checked in and found that our room was actually a large suite with a full kitchen (and great coffee). It was such a nice hotel, we never went back out, having dinner and drinks in the onsite bar/restaurant.


Relaxing at the Hyatt House Hotel




Jana coffee! (That's how I read it, anyway)





On Thursday morning, the 15th, we had a nice breakfast at the hotel, turned in the rental car, and flew home, leaving Newark at noon and arriving in Knoxville at 1:40 p.m. As the plane lifted off, we got one last look at Newark and NYC.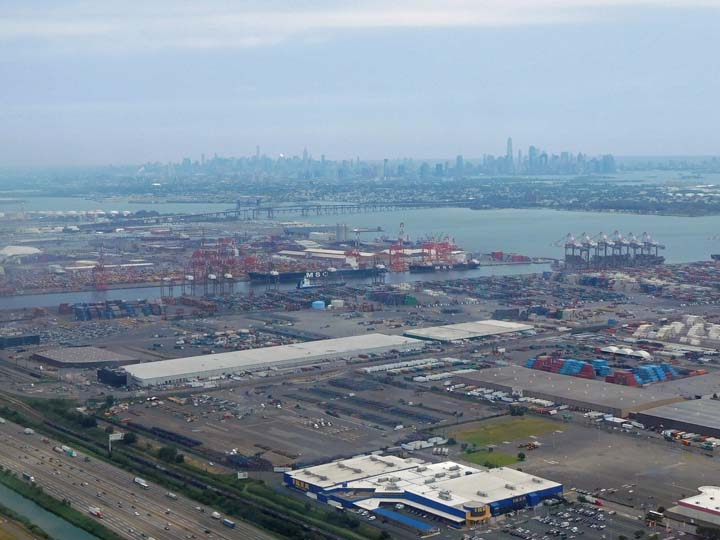 Aloha, Newark and NYC!
THE END