Thursday, February 9, 2017
Palm Springs Aerial Tramway


It's a warm, clear, beautiful day! I got up early for eggs and coffee and lounged around outside while Tom slept in. Then after he got up, we lounged some more. There was hardly a cloud in the sky this morning, so we took more pics by the pool.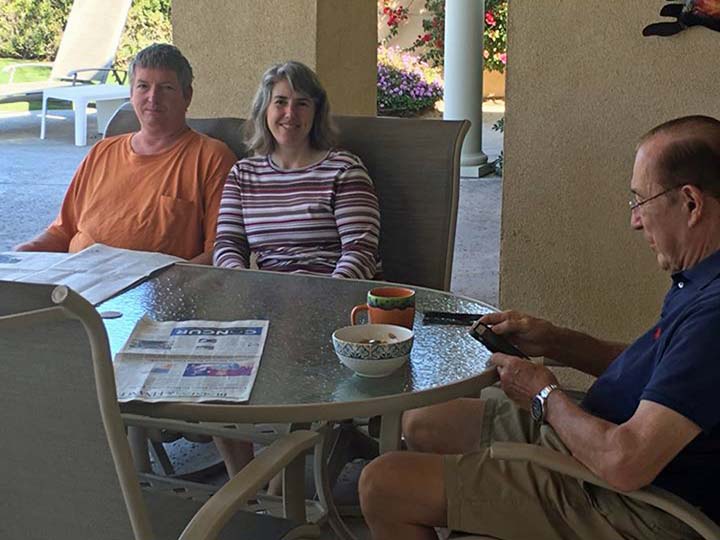 Tom, Jana, and morning Joe




Tom and Jana enjoying the SoCal winter!





We left the house shortly before noon and drove just a few miles to the Palm Springs Aerial Tramway . We hadn't made advance reservations, but luckily it wasn't necessary. At 12:25 we got tickets for the 12:40 tram, $26 each (plus $5 to park).


Palm Springs Aerial Tramway




The tram car





The Palm Springs Aerial Tramway is in Mount San Jacinto State Park. The ride takes 10 minutes, and the tram car rotates so that you get 360-degree views no matter where you stand for the 2 1/2-mile journey. The elevation is 2,643 at the Valley Station and 8,516 feet at the Mountain Station, and the temperature dropped 30 degrees as the elevation rose! It was 55 degrees at the top, with three feet of snow on the ground. Brrr! Thankfully, Alice and Joe had loaned us coats!


Oops, back to real winter
Mountain Station




Jana ready for a picnic





There's a nice trail, Desert View Loop, through Long Valley Creek behind Mountain Station, with five scenic viewpoints along the way, but with all the snow, we were only able to make it to viewpoint number 5, and that was some tough hiking. As it was, we still broke through the snow up to our knees several times, but the view was worth it!


Where's the trail?
Viewpoint no. 5




From viewpoint no. 5





There are great views from various platforms around Mountain Station as well, and we could see all the way to Alice and Joe's neighborhood, but we couldn't pick out their house until we studied the photograph later.






Alice and Joe's HOA (the neighborhood with the curvy streets)





In the evening Joe and Alice took us out to dinner at The Slice Pizzeria in Rancho Mirage, where we sat outside and enjoyed the lovely warm February Southern California weather, then later we watched a movie in their media room.


Jana and Tom have a slice at The Slice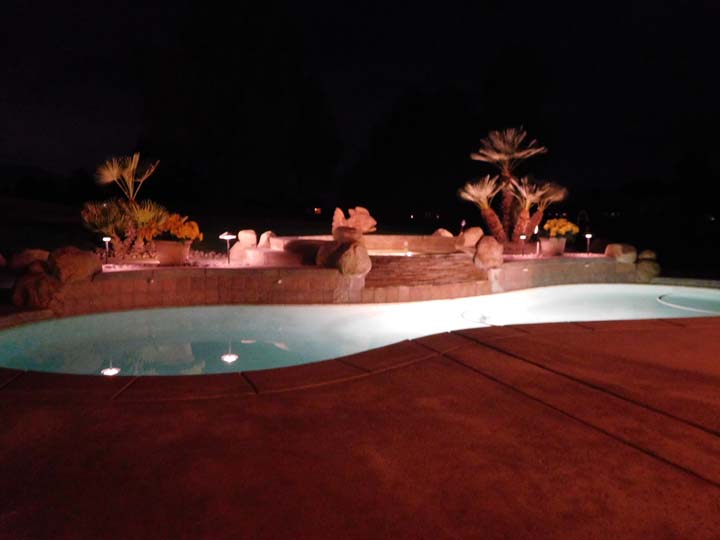 The pool at night