Sunday, February 12, 2017
Rancho Mirage to Las Vegas


Our vacation is drawing to a close, and it's time to leave our gracious hosts, Joe and Alice Kawan. Thanks, Aunt Alice and Uncle Joe! After a nice big breakfast, we headed back across the desert toward Las Vegas. We passed through the town of Joshua Tree again on the way out and spotted some cool dinosaurs along Highway 62.


Things you see roadside in America
More desert delights
Tom and a tiny-armed friend




View from the town of Joshua Tree





Distances are deceptive in the desert. You can drive and drive and not feel like you're getting any closer to objects in the distance. Our route toward Vegas took us through the Mojave National Monument and past Amboy Crater, a 250-foot-tall extinct volcano rising from the desert floor. There were more Joshua trees here than in Joshua Tree National Park.


Mojave National Monument
Amboy Crater
Desert bird




Joshua trees





In Las Vegas we got a good deal on a huge, nice room at Bally's. I've had apartments smaller than this! We had dinner at Buca di Beppo downstairs and then walked south on the Strip, watched the fountains at Bellagio, and lost 5 bucks in slots. Vegas has grown a lot since we last spent any time here. I do not love it.


Our room at Bally's
Las Vegas Strip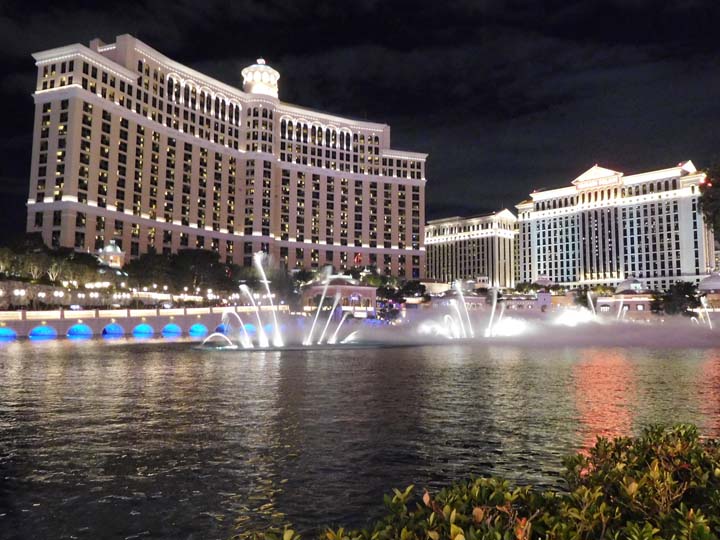 The fountains at Bellagio




View from our room





We got up at 4:15 a.m. on Monday the 13th to return our car and catch our 7:14 a.m. flight, arriving in Knoxville at 1:50 p.m. It was a fun and relaxing trip!



THE END